Cebu is ready. Are you ready for Sinulog 2013?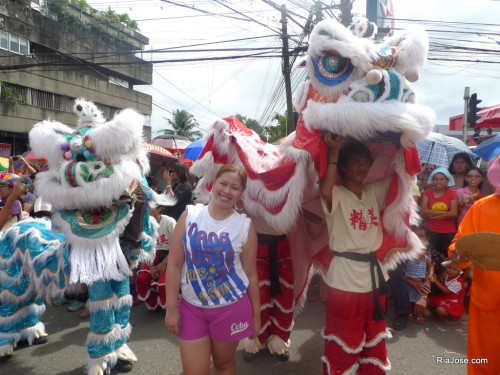 The Sinulog Festival is an annual Cebuano festival held on the third Sunday of January. It is a Catholic festival celebrating Cebu's patron saint, the Santo Nino. It is touted as the biggest mardi gras festival in the Philippines.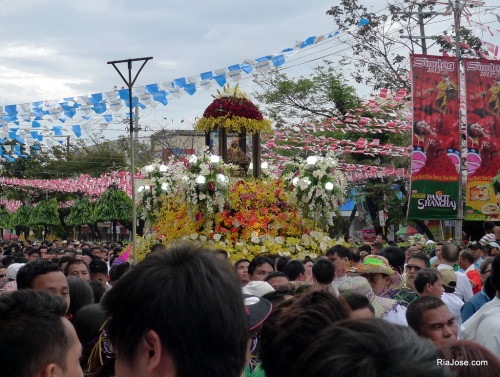 On the Saturday before the grand parade, the Cebuanos hold the "Procession." Locals and tourists alike join a lengthy walk around the city holding with them their Santo Nino. For some, this is a panata (devotion) which they do every year. It's very hard to go around the city on this day as most streets are either closed or redirected. Taxis are nowhere to be found and jeepneys are only on selected routes.
On the Sinulog day itself, there's a Sinulog Festival Grand Parade of colorful floats, schoolchildren, and street dancers go around the city. Spectators fill the streets to the brim. It is one of the grandest and most popular festivals in the Philippines.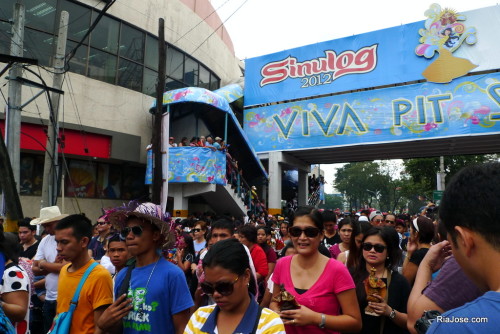 I hesitantly joined the Sinulog Festival 2012 and I was surprised to have totally enjoyed it. I'm not a fan of the heat, being outdoors, crowds, and dust, you see. Being that the Sinulog Festival is the biggest mardi gras in the Philippines, most of the merry-making are dones outdoors. With, literally, MILLIONS of people joining in on the fun and celebration it made me a bit uneasy. Initially. It's hard not to have fun when everybody's smiling and in a party mood.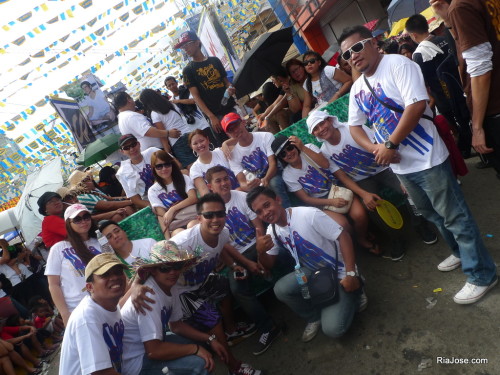 Here are my Top 5 Tips to Survive and ENJOY the Sinulog Festival:
Have an itinerary and have a map handy. Yes, yes, yes… being spontaneous can be fun. But it ain't as fun when there's are crowds of people EVERYWHERE and its' hard to contact other people because network signals are weak. Prepare an itinerary complete with specific meet up points and time schedules. Here's the Sinulog 2013 Schedule of Activities to help you out.Last year, the parade was a few blocks from the hotel I was staying in and I ended up somewhere in Carbon market while trying to get back to the hotel. Even the most reliable 3G connection may bug down and will render you helpless if you're lost. So it's best to have a map handy. And yes, please study it beforehand. And learn the procession and parade routes, as well so you'll know which streets are open and which aren't. Here's the 2013 Sinulog Map.

That way, even when you find it hard to contact your buddies or you get lost in the crowd, you'll know where to go next.

Dress for comfort but prepare for rain. It can get hot, humid, and really, really sweaty out there so dress like it's summer. And have an extra shirt or towel handy. Wear comfortable slippers, sandals, or sneakers. You will probably do a LOT of walking. But do prepare in case it will rain as it always does during the Sinulog parade. Bring a lightweight rain coat or umbrella. Or be prepared to get wet. 😉
Charge and secure your gadgets. While the networks signal might be weak, it's still best to have your phone with you. And yes, make sure to have your camera ready to immortalize those epic Sinulog moments. Make sure to keep these in a secure, waterproof bag. I think it's best to leave those big gadgets in your room. Just bring your mobile phone and a compact camera.
Learn a few Bisaya phrases. Unless you're traveling with a Bisaya speaker, you will most definitely get lost or confused. My friends had a hard time just trying to buy water. Lelz! It might be too late to learn the dialect all together but knowing a few phrases will come in handy.
Some phrases that might come in handy:
> Asa ni? – Where is this?
> Pila ni? – How much is this?
Ask a Cebuano friend to teach you more. Or buy a Bisaya phrase book. If in doubt, speak English not Tagalog.
Keep your cool and go with the flow. With that many people and that big a crowd all in one city, some things are definitely bound to go wrong. You might get stuck in traffic. You might get lost. You might get stepped on, crushed, or shoved. You might not be able to eat, drink, sleep, pee, or rest for HOURS. The best way to face that problem is just to accept it and let it be. Just get on with it, go with the flow, and enjoy the crowd and the merriment.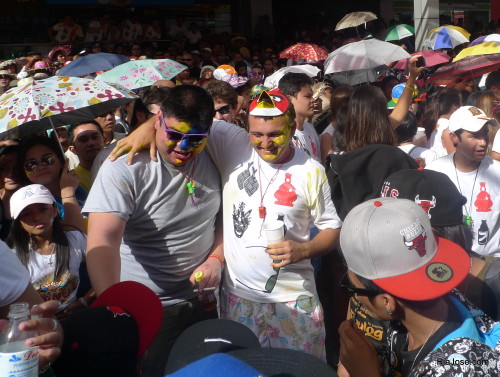 The Sinulog 2013 main events are happening on January 19 and 20, 2013. The Fluvial and Solemn Processions of the Santo Nino are on January 19, while the Sinulog Festival Grand Parade is on January 20.
See you in Cebu! 😉
PS In case you're missing out on Sinulog 2013, calendar the Sinulog 2014 dates: January 18 – 19, 2014. 🙂
For more information on the Sinulog Festival, visit the Sinulog Website.