Disclaimer: Sponsored Post.
It is every girl's wish to shop but not actually spend too much money. Well, not just girl, but everybody. Single, married, with or without kids, shopping is not just a hobby but also an important part of life. Everybody shops not just for the things they want, but more often than not, for the things they need. Food and groceries, for example, can be expensive for anybody. And these are stuff we actually need… food, toiletries, basic clothing items, and the like. So why not lessen the load and the stress on your wallet (and mind) by using coupons? Using coupons is now made easy with Groupon Coupons.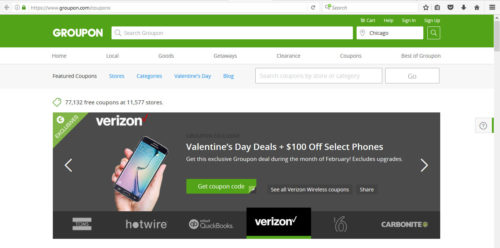 No more scrounging for coupons in newspapers and mail. No more exchanging coupons with neighbors and friends. Just log in, browse or use the search field, and find the best deals for you and your loved ones. From food and groceries to school and office supplies to gift items, and even travel experiences, there is a Groupon coupon for almost everything. Some notable brands on Groupon include Target, VistaPrint, Travelocity, Best Buy, and Adidas. Yep, there is a Groupon Coupon for all your needs and wants.
So do not waste time (and money), create your Groupon account now and search for the coupons that you can use to shop and save.
For updates and information on their hottest deals and coupons, follow Groupon on Facebook at this link or follow them on Twitter @Groupon.