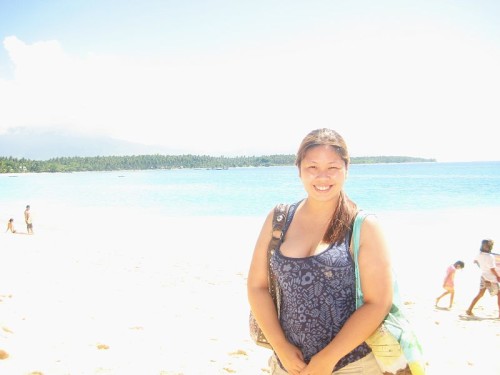 Anybody who knows me well enough knows I am not a "beach person." When the opportunity to learn how to surf presented itself, I was a bit hesitant but I accepted the challenge because… I don't actually remember why. I'm glad I accepted it because look…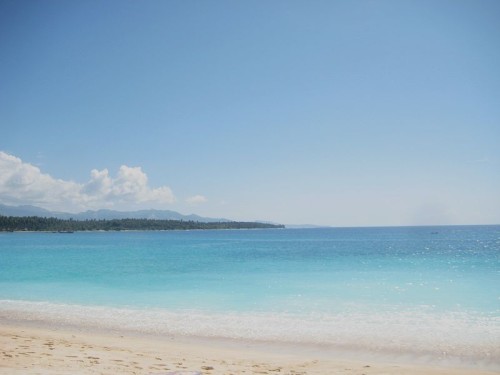 When we arrived in Dahican, it was already dark and our first concern was eating. Then, sleeping. We checked in to Kanakbai Resort. They 2 villas, each with 2 rooms which can comfortably fit 2 – 6 persons. Each villa has a kitchen and a common living room.
In the morning, we had a hearty breakfast and set out to learn how to surf. We dropped by one spot but the waves weren't strong enough for surfing.
Dahican has a very nice shoreline. It's blue, pristine, and serene. They have spots for swimming and spots for surfing. It's the learning haven for surfers. I love how the beach goes on and on and the resorts aren't too close to the shoreline.
After starting to fall in love with the beach of Dahican came the fear of surfing. DUN! DUN! DUN! DUUUUUUN! Scared…

After enjoying the scenery, we headed to Dahican Surf School. We were fortunate enough to have a Level 4 Surfing Instructor with us, Mr Darryl Buckley. He taught us the basics of surfing gear, safety, and standing up on the board. After the lessons, we each tried to conquer the waves.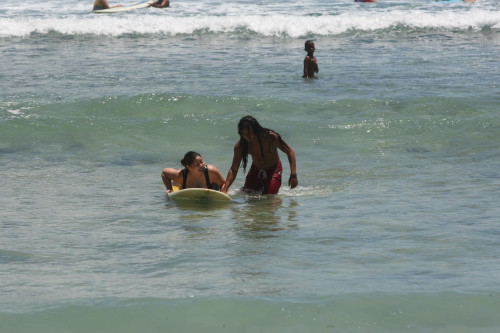 The keyword here is "tried" since I was admittedly too scared to stand up. But I did "ride" the wave while lying on the board. Lelz! Other media members I was with were more courageous than I and enjoyed surfing. Kudos to them!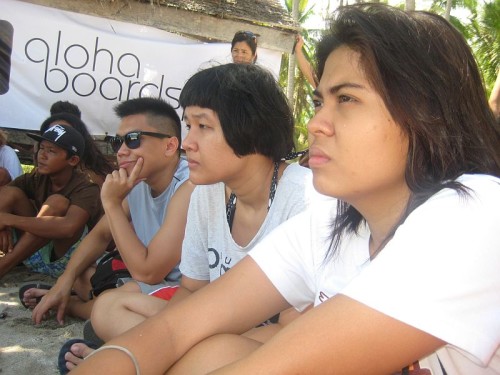 While I didn't get to surf, I did fall in love with Dahican. I haven't yet fallen in love with the beach yet, but I love Dahican. I has a very beautiful beach, not yet overcrowded by resorts and businesses. And the people are nice and accommodating. Plus, there's an abundance of seafood in the area. 😉
Surf lessons at the Dahican Surf School is only around P100 including the use of a board. Cheap, right?
If you want to enjoy a quiet moment at the beach or to take an affordable surfing lesson at the learner's haven, do visit Dahican. It's a 3 hour ride by van or bus from Davao City. If you are a tourist and don't want to reserve a hotel in Dahican, just book a cheap hotel in Davao, enjoy the city and the surfing class for the day and go back to Davao when you are done.
Many thanks to Sir Moony Castillo, Ms Charl Sapina, and Ms Kina Castillo of Freesurf Inc, Sir Gabby Sibala of Kanakbai Resort & Dahican Surf School!
For your surfing gear, visit Billabong and Aloha Boardsports at the Abreeza Ayala Mall, JP Laurel Street, Davao City. For more info, like the Aloha Boardsports Page at this link.
For a comfortable stay in Dahican, book a room at Kanakbai Resort. Add them on Facebook at this link.